"One of the great things about the Fringe is the chance to catch up with the visionaries, the maverick talent. [Void's] We presents a classic of this kind of vision... The play is director Liz Swift's adaptation of the 1920 science fiction novel, and in this incarnation it remains powerful. The chilling ending lingers darkly in the memory."
Ninian Dunnett, The Sunday Times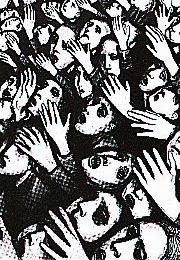 "Ireland's impressive performance is no less intuitively right in this stunning adaptation."
Mario Relich, The Scotsman
We owe the company a debt of gratitude for geting to grips with this woefully prophetic work."
Tom Vaughan, The Morning Star

WE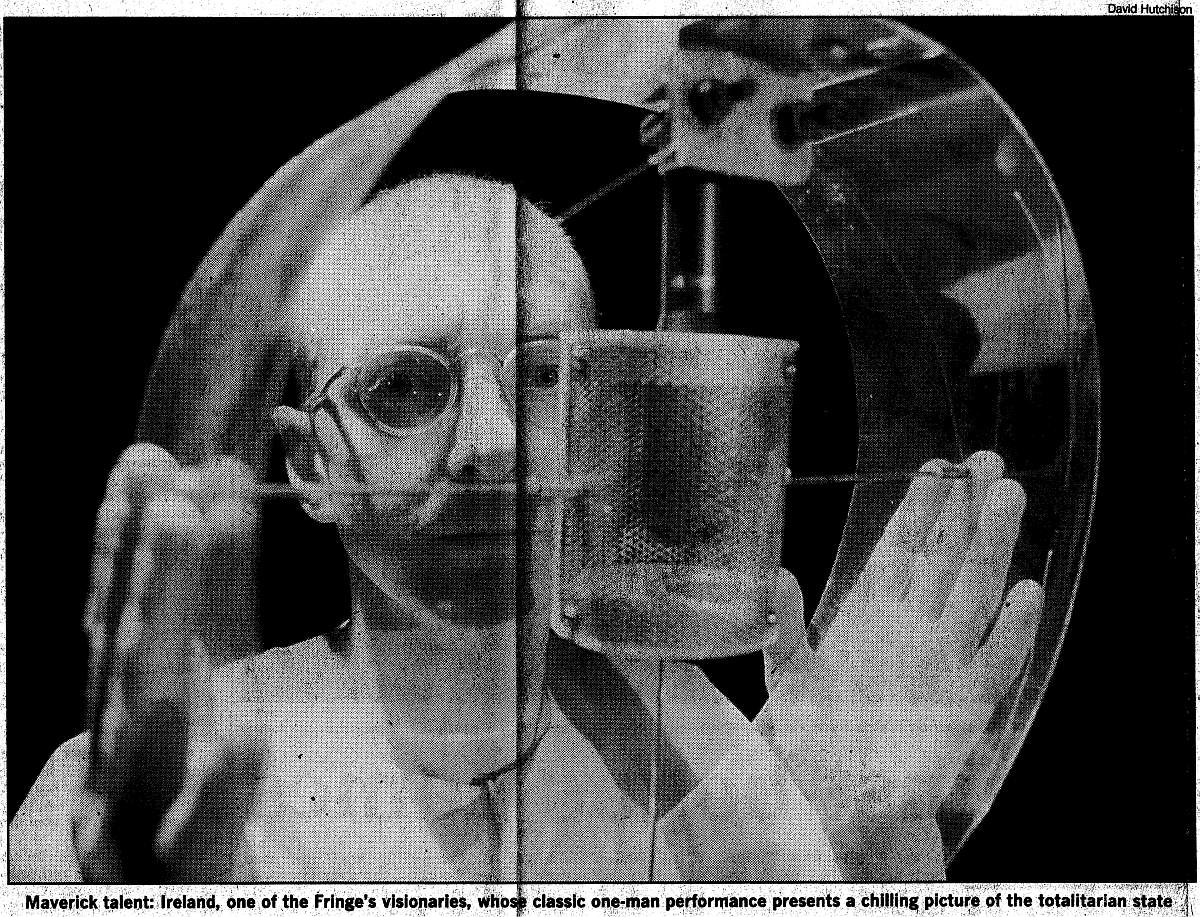 Originally written in 1920 by the Russian novelist, Yevgeny Zamyatin, We is one of the earliest dystopian sci-fi stories and was the forerunner of both 1984 and Brave New World.
The VOID adaptation was for a solo performer (Peter Ireland, as citizen D503), videos and a soundtrack, by Simon Turner, inspired by early 20th century mechanical music . ( click here for a sample.)
It was presented at the Traverse Theatre, Edinburgh, and toured extensively in the UK. It was also featured on the arts TV programme, NBTV and was 'Critic's Choice' in The Guardian.
The adaptation, written and directed by Liz Swift, evoked a historic vision of the future through the eyes of a citizen of the 'One State' whose unwittingly finds himself in conflict with the totalitarian regime. The work combined storytelling, digital imagery and music, to bring to life the gripping and prophetic work.