Critic's Choice in The Guardian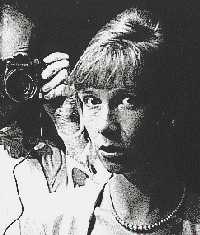 "Ireland's understatement and Swift's girlish intentness are chilling as they reveal a world in which we are all locked into merciless, inescapable patterns. The multimedia technique is clever and ironic … a imaginative exploration of realism,
Julia Reid, The Scotsman.
"It juggles ideas as playfully experiments with the theatrical form. Flow charts, a journey through virtual reality, repeated snippets of a 1940s film, robot insects are intercut with scenes from Ghosts...At last a Fringe show to take your brain to,"
Lyn Gardner, The Guardian.
GHOSTS IN THE MACHINE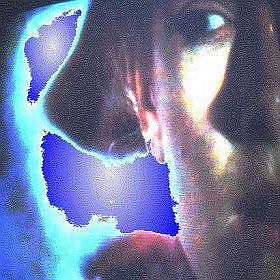 This was a show for two perfomer/ technicians, live linked digital projections, 'lo-tech' OHPs and soundtrack. It used a mix of improvisation, real tasks and short scenes from Henrik Ibsen's Ghosts in a forensic exploration of naturalism and digital programming.
The actions of the performance were all performed with the same sequence of 'natural' movements, developed through copying iconic scenes from classic 1940s movies and also by imitating sequences of programmed robot behavour. (We were starting a body of research into robots which later led to the installation, Room for Robots.) Videos, shown on two monitors, featured robots, film clips, scene directions and a relay of close-up action. Other projections showed fjords and Nordic scenery.
We were concerned with the notion of acting naturally and what this notion meant to dramatists who were trying to mimic real life and to designers of Artificial Intelligence who were, in a dissimilar manner, trying to do the same.
We were also working with live video relay in this piece which included a scene in which 'Pastor Manders'and 'Mrs Alving' set fire to the orphanage. This task - completed centre stage with a mini model of the building and a box of matches - was relayed to the projections as a life size fire.